Mike Leara, Chairman, (St. Louis)
---
Brian Jamison, (Columbia) is the manager of the Post Consumer Plastics Division of St. Joseph Plastics. Brian Jamison has served as an appointed member of the Missouri Board of Probation and Parole from 2008 to 2013. Previously, he was deputy director of the Missouri Department of Public Safety for three years, and a Missouri State Highway Patrol trooper for 14 years. Mr. Jamison is married with two children and five grandchildren. He serves on the board of The Crossing in Columbia, Missouri.
---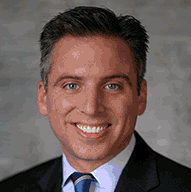 Daniel P. Finney III, (St. Louis) is the sole member of the Law office of Daniel P. Finney III in St. Louis.  Mr. Finney's law practice focuses on the representation of individuals and businesses in litigation involving claims of professional malpractice, personal injury, wrongful death, breach of contract, and employment disputes.  Mr. Finney is a former assistant circuit attorney in the City of St. Louis, where he prosecuted felony guns and drug cases.  Mr. Finney has over 12 years of experience representing clients in Missouri and Illinois State Courts, the Court of Appeals for the Eastern District of Missouri, the U.S. District Court for the Eastern District of Missouri, and the U.S. Court of Appeals for the 8th Circuit.  Mr. Finney is a native of St. Louis and a graduate of St. Louis University School of Law.  Mr. Finney serves as a charter board member of Birdies 4 Bipolar. He and his wife have two children.
---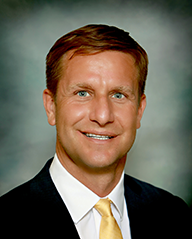 Brandon J.B. Boulware, (Kansas City) is a partner at Boulware Law LLC in Kansas City. Mr. Boulware represents individuals and corporations – as both plaintiffs and defendants – in business disputes and personal injury matters across the country. Mr. Boulware has over 15 years of litigation experience in state and federal courts, starting his legal career as a clerk for the Chief Justice of the Missouri Supreme Court. He is a graduate of the University of Missouri-Columbia and American University-Washington College of Law. Mr. Boulware is a trustee of the St. Paul's Episcopal Day School. He and his wife have four children. 
---
Pat Conway, (St. Joseph)